Coasters: Your Best Advertising Value
For Home, Hotels, Cocktails, Restaurants, Bars & More!
Add Style to Your Celebration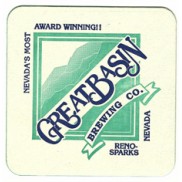 Advantages, Use & Benefits
Coasters are an effective means of absorbing moisture as well as a means of advertising exposure.  Useful and attractive, they are a sensible alternative to printed napkins for your promotional ideas.
Coasters are helpful in many ways.  They may be used between the cup and saucer to prevent the annoyance of "clinking" while serving.  In addition, coasters will absorb spillage and avoid accidental dripping on the tablecloth or patron's clothing.
A special blend of coffee printed on the coasters can affirm the high quality product being used in the restaurant.  Also, printed coasters are used to distinguish between regular and decaffeinated brands to minimize serving time and save confusion.  Coasters can also be placed under glasses, plates or bowls, and used as a decoration or accessories to add the touch of elegance to the table setting.  Tasteful use of coasters can help to create a favorable and lasting impression of the establishment.
Features:
We produce coasters in several varieties of disposable paper materials, Cellulose quality coasters are constructed of full multi-ply cellulose with a 1-ply wax backing, the industry standard for over 50 years. Budgetboard coasters more than meet your everyday needs.  It is available in white stock with a thickness of 12 points.
Pulpboard beverage coasters are a simple, effective way to provide a quality product at an economical price.  The stock is off-white in color and shade may vary. Pulpboard coasters are available in thicknesses of 45 pt. And 35 pt.
Don't know what you're looking for? We have you covered! Check out our guide to picking your coaster.
Printing:
All four materials can be printed up to four colors on one side.
Stock coasters already printed with one-color designs area available in round or square cellulose, budgetboard, and pulpboard, budgetboard & cellulose stock coasters are 3 3/8" in diameter, and pulpboard coasters measure 3 ½" in diameter.
Advertising Promotion:
Special print coasters are an affordable tool to gain widespread recognition and achieve substantial market penetration.  We have proven to our customers that a patron of a tavern, restaurant, or hotel is receptive to the advertising message on a coaster.  Each time a glass is lifted the message is flashed before the patron's eyes.  Coasters imprinted with a specific logo or design may also be used in special promotional events or offers.
Stretch Those Advertising Dollars –
Make Them Work For You With Beverage Coasters, Inc.